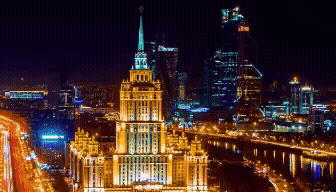 GUITAR MUSIC SITE | LARGE SELECTION OF COMPOSITIONS
Arrangements for the classical guitar of polyphonic music by European composers of the 17-18 centuries.
The collection of polyphonic pieces for classical guitar is intended for students of children's art schools. In terms of the level of difficulty, the plays are formed so that you can begin to get acquainted with polyphony even from the 1st grade, and then up to the 5th or 7th grade. Here you can see transcriptions for guitar of pieces by European composers of the 17-18 centuries.
The collection contains many works that are not found in other publications. For example, the famous J.S. Bach aria from Suite No. 3. The arrangement is performed in a comfortable key in C major, well harmonized with the transmission of almost all voices of this masterpiece of Bach. Or the famous Bach Sarabande. In other editions it is presented in the key of B minor, here the arrangement is in A minor, which made it possible to remove numerous barres, and this, in turn, made it possible to harmonize the play as much as possible. And another plus of this arrangement is that now the sarabanda is available for children, starting from the 3rd grade. The collection also contains arrangements for guitar by composers Mozart, Krieger, Türk, Rameau, Telemann, Santinni, Aguado, Wiese, Corelli, Wittgauer, Hurlebush and others.
The simplicity of many polyphonic pieces for students of the 1st and 2nd grades of the Children's Art School is achieved in the collection due to the transcriptions of the pieces by Daniel Gotlob Türk (1750-1813), which he also created for teaching, but the art of playing
on the clavier, in order to familiarize young performers with the polyphonic device of music.
Türk's most notable contribution to classical music is Klavierschule, a study guide for aspiring musicians popular among educators in the 21st century. Türk's book "A Brief Instruction in Playing for the Bass General" was a great success; Ludwig van Beethoven studied it. In a revised form, it served as a textbook until the middle of the 19th century. From 1776 to 1808, 8 collections of piano sonatas and 4 collections "Ton- und Handstücken" were published. R. Schumann played some of these pieces in childhood.
In addition to transcriptions, many pieces also have a variable part, which is a bit more complicated due to the increased mobility and density of individual voices. Children begin to better understand the interrelationships of theme, variation and improvisation. All songs have detailed and optimal fingering with clear directions on where and how to play.
The publication contains a lot of reference material, such as information about the genres of suite music - burres, gavottes, allemandes, minuets, etc. The total amount of material is 87 pages. "
Your city has appeared on this map. The mark is

red.

Guitar music site administration wishes well-being to you and your country, and your city!
Music text is played by a computer program
You can listen to some works of this collection.