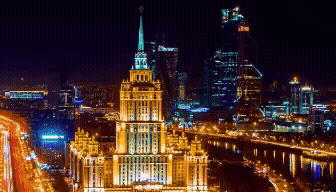 GUITAR MUSIC SITE | LARGE SELECTION OF COMPOSITIONS
Collection of polyphonic pieces for six-string guitar
You can get a collection of polyphonic music in 1 minute. Use the links




at the end of this site page to get the English version of the collection.
The collection of polyphonic pieces for classical guitar is intended for students of children's art schools. In terms of the level of difficulty, the plays are formed so that you can begin to get acquainted with polyphony even from the 1st grade, and then up to the 5th or 7th grade. Here you can find transcriptions for guitar of pieces by European composers of the 17th and 18th centuries.
The collection contains many works that are not found in other publications. For example, the famous
J.S. Bach aria from Suite No. 3. The arrangement is made in a comfortable key in C major, well harmonized with the transmission of almost all voices of this masterpiece of Bach. Or the famous Bach Sarabande. In other editions it is presented in the key of B minor, here the arrangement is in A minor, which made it possible to remove numerous barres, and this, in turn, made it possible to harmonize the piece as much as possible. And another plus of this arrangement is that now the sarabanda is available for children, starting from the 3rd grade. The collection also contains transcriptions for guitar by composers Krieger, Türk, Ramo, Corbit Telemann, Santinni, Aguado, Wiese, Corelli, Wittgauer, Hurlebush, Pacheibel, Busonni, etc.
To make the process of acquaintance with the polyphonic content of the collection as easy as possible, the beginning of the edition includes the simplest pieces - for students of the 1st and 2nd grades of the Children's Art School. This is a series of simple plays by Daniel Gotlob Türk (1750-1813), which were created by him with the aim of acquainting novice musicians with the basics of the polyphonic device of music. Then more complicated works follow, and the collection ends with relatively complex arrangements of music by Johann Sebastian Bach.
In addition to transcriptions, many pieces also have a variable part. The topic becomes a little more complicated by increasing the mobility and density of individual voices. This provides a methodological opportunity for teachers to teach children to better understand the interrelationships of theme, variation and improvisation. All pieces have detailed and optimal fingering with clear instructions on where and how to play a particular note or position.
In addition to the plays, there is a lot of reference material in the publication. This is information about the genres of suite music - bourres, gavotas, polonaises allemandes, minuets, etc. The total amount of material is 87 pages. "